Aqua Dream 210 GPH Adjustable Submersible Pump Powerhead
Customer Reviews
Write a Review
Ask a Question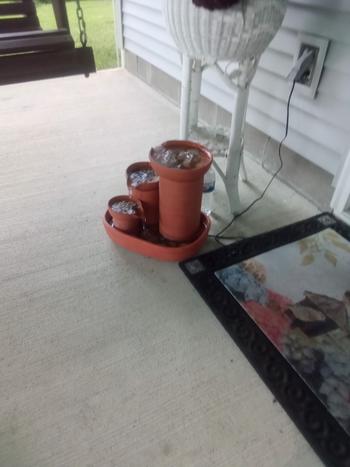 08/04/2022
Vantastic
Hooked up the pump, has worked first time, and everytime since. Love your products, keep it going.Thanks
Steve S.

United States
Glad to hear the pump is doing a good job for you! We appreciate the kind words!
04/11/2022
Great Little Pump
Works great, very simple to set up and operate. I wish it had a pump curve, or some way to adjust pump flow more exactly than just turning the knob down (hence the 4 not 5 stars). But for the value, it performs flawlessly
Noah W.

United States
https://www.youtube.com/watch?v=6CsnOPPb_LM
08/17/2021
Works great
I'd buy again if needed.
Lawrence H.

United States
05/11/2021
good lift pump
it works great but must turn on twice to lift water up
michael k.

United States
04/28/2021
Best In The Business
I have been working with this company for about 5 years. Ordering wholesale, every person Iv ever spoken to has been very helpful in always assisting me. Tim W helped me with my last order and because of my loyalty he was able to work with me despite the price increase due to covid. The products from this company are to notch and the best in the business. I say that bc I have tested and reviewed other company's and they don't last like Aquadreams jajale product. Would definitely recommend for all aquatic needs. Thanks Team I appreciate all you do
Michael O.

United States